On Sunday, August 27, 2023 from 9am to noon join Green Diamond Resource Company, The Peregrine Fund, and the North American Non-lead Partnership (NANP) for a non-lead ammunition and hunting presentation and shooting demonstration.
Enjoy a comparative ballistic demonstration of lead and non-lead ammunition and a discussion about research examining how lead affects wildlife. Attendees may be elegible to receive a voucher for one FREE box of non-lead ammunition limited to calibers and supply on hand*, provided by the Institute for Wildlife Studies.
Stick around after the event for lunch, games, raffles, auctions, and demonstrations by Redwood Gun Club, Bigfoot Firearms Academy, and Friends of the NRA.
For more information contact Pat McNeil.
* Recipients of vouchers are required to pass a California DOJ background check conducted at Pacific Outfitters in Eureka prior to fulfillment.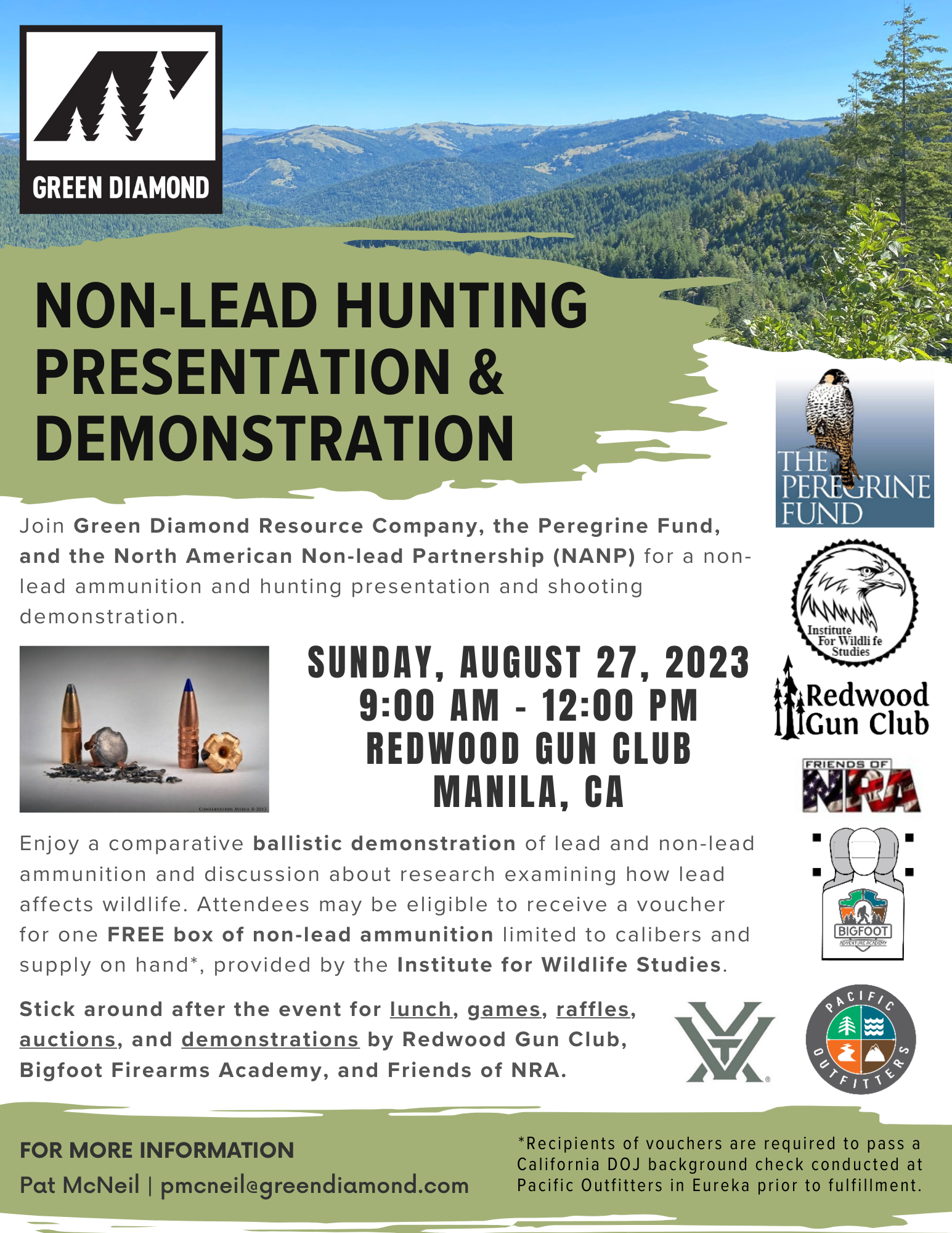 Tags: